"....playing music which is original and inventive, but which carries on the bluegrass tradition with continuity and authenticity."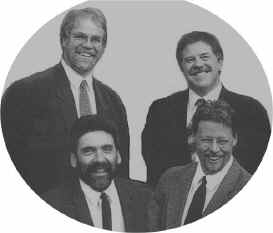 After fourteen years in bringing their unique and instantly recognizable sound to audiences throughout the Northeast and beyond, Gopher Broke Bluegrass has retired!
            The band wrote much of its own material, and with all members contributing vocally, the constantly changing lead singing and blends of harmonies kept their vocals fresh and interesting.
Gopher Broke Bluegrass last released 'The Wayworn Traveler', a gospel project, which joins their two previously acclaimed recordings, ' Caledonia County ' and 'Broke Again…'. All have received enthusiastic reviews and extensive airplay across North America and around the world.
Thank you ALL for your support and enthusiasm over the past decade – plus ! We hope you enjoyed it as much as we did !